How Canine Angels Helps Children Achieve Independence
---
Canine Angels Service Teams helps train a variety of service dog teams and types to help serve each individual family and situation best.
---
Service Dog Teams
Service Dogs are professionally trained companions that assist their partners in public and at home.
They are generally placed with children and young adults between the ages of 12 and 25 who can benefit from help with physical tasks such as retrieving dropped items, opening and closing doors, turning lights on and off, providing stability when transferring in and out of wheelchairs, beds, and bathtubs, and seeking help during emergencies, and more.
---
Assisted Service Dog Teams
Assisted Service Dogs assist their partners in public and at home. They are part of a team: the dog, the child, and a parent or guardian who has completed Canine Angels' Team Training course.
These dogs are matched with people between the ages of 5 and 25 who are unable to handle their dog alone. These dogs help with physical tasks as well as those with developmental disabilities who can benefit from the emotional and social support.
---
Facility Dog Teams
Facility Dogs are placed with teachers and health care/rehabilitation professionals whose clients can benefit from the therapeutic qualities of a well-trained dog. These dogs can provide emotional and unconditional support and can be used by their handlers to motivate and reward clients. Facility Dogs live with their handlers and are only allowed public access to the specific facility at which their handler is employed. 
---
Canine Angels Pals
Canine Angels Pals are obedience trained dogs that are generally placed in homes that have a family member who can benefit from the emotional and unconditional support of a canine best friend. Pals do not work in public. They can help by offering constant companionship, sleeping in their partner's room at night, encouraging play and exercise, and helping their partner become more responsible and independent.
---
If, after reading about the types of dogs we place and our Team Training Class, you would like to start the application process, please fill out and submit our questionnaire.Your answers will help us get to know your family and ensure that we can provide you with the right kind of dog for your needs. They will also help us to ensure that you can provide a good environment and support for the dog. Canine Angels will send you our official application packet.
There is a processing fee of $50 upon submission of your application packet.
Team Training Class fee is $2,500 for Pal or Facility Dog teams and $3,500 for Service Dog teams. Canine Angels provides our dogs at no charge, thanks to the support of our generous donors and volunteers.
---
---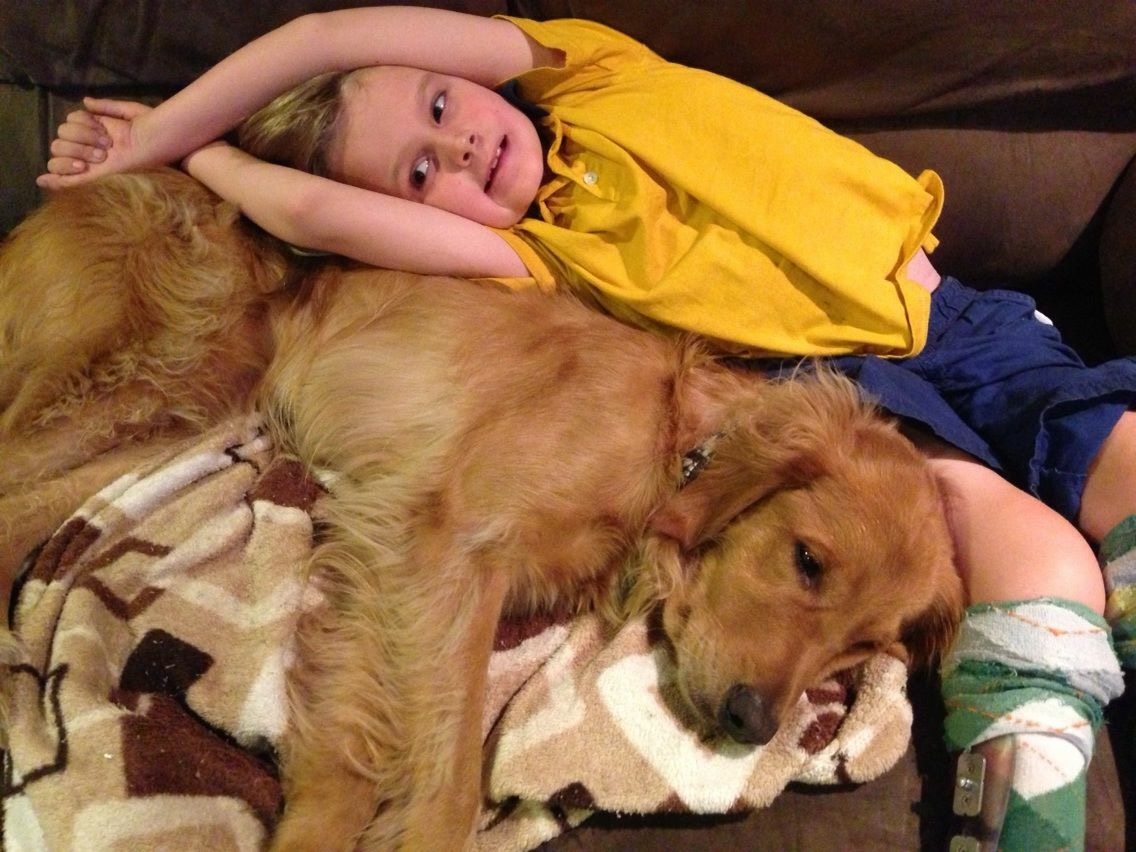 Qualified applicants are invited to attend a two-week training class with a parent or guardian (if applicant is a minor), along with other applicant families, in the Grants Pass, Oregon area. Invitation to a specific class is dependent upon the needs of the applicants and the availability of specifically trained dogs in our program at that time.
During Team Training, students are paired with their prospective dogs and are trained to work together as a team. Subjects covered during class include: leadership skills, canine health care, dog training skills, canine behavior psychology, public etiquette, and safety. Class consists of training exercises both in the classroom and in public, lectures, videos, and written and practical tests.
Canine Angels charges an instructional fee for Team Training. Due to the generosity of our volunteers and supporters, our dogs are provided at no cost. The Team Training fee is due upon invitation to participate in a specific Team Training class.
Travel, lodging, meals (except for continental breakfasts and some lunches that are provided by volunteers and donors), and class costs such as field trips are the responsibility of applicant families.
---
---